Frostschutzsalbe - Frost protection tin (wh)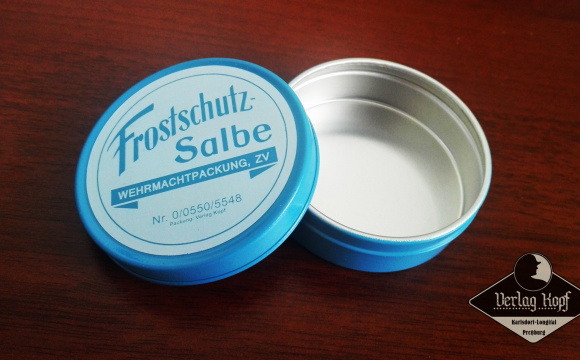 Category: Boxes, tins, cans
Item #234
New tin for frost protection cream. A must have item for landers involved in Russian campaign.

Small and handy tin with diameter 6cm - very easy to carry in pocket or in breadbag. Fits anywhere.

Volume is cca. 50g, so after filling it should be enough for many events.
This product is currently out of stock.
Login
to add it to your wishlist.

Customers who bought this, bought also:
Similar products in category: